Betsuma Premium DVD vol.1
Volume
1
Distributor
Shueisha
Time
54 min.
Release Date
June 13, 2014
Navigation
← N/A
Volume 3 →
The first volume of Premium DVD was released with Betsuma July's issue.
"Ao Haru Ride" anime PV (Kou version)
Interview with Uchida Maaya & Kaji Yuuki
Drawing video of Betsuma mangaka
Video making of movie "Hot Road"
Nounen Rena & Tosaka Hiroomi video comments
Betsuma 50th Anniversary Event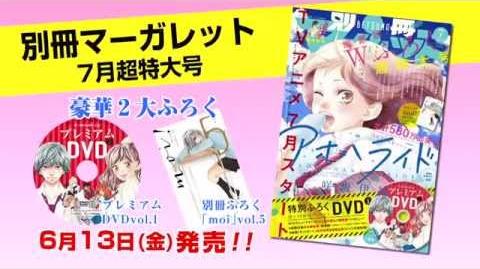 Ad blocker interference detected!
Wikia is a free-to-use site that makes money from advertising. We have a modified experience for viewers using ad blockers

Wikia is not accessible if you've made further modifications. Remove the custom ad blocker rule(s) and the page will load as expected.