Blu-ray & DVD Volume 5
Character in the cover
Aya Kominato
Volume
5 out of 6
Distributor
Toho
Time
47 minutes
Release Date
January 21, 2015
Navigation
← Volume 4
Volume 6 →
The fifth of six volumes of the Ao Haru Ride anime series.
Information
Edit
The first press edition will come with the following:
Sleeve case illustrated by Reina Igawa
Ending cards set (from episodes 1-6)
Normal benefits: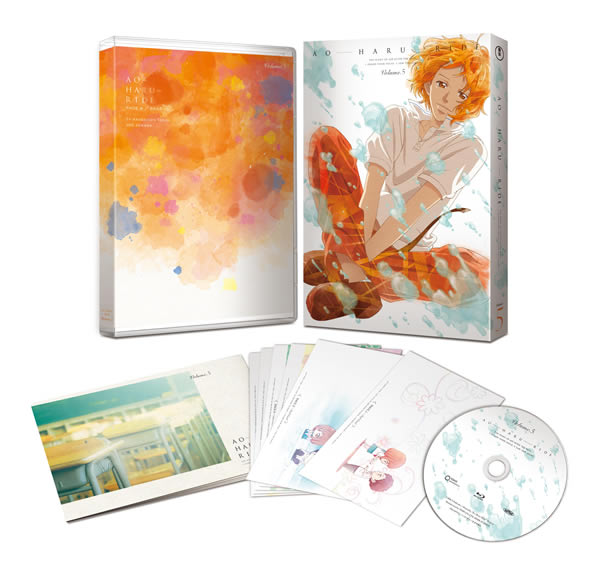 Ad blocker interference detected!
Wikia is a free-to-use site that makes money from advertising. We have a modified experience for viewers using ad blockers

Wikia is not accessible if you've made further modifications. Remove the custom ad blocker rule(s) and the page will load as expected.